Expert Medical Device Advisory Board
Eureka has found that coupling an independent expert panel together with a specialized practitioner / inventor in an objective setting creates synergy, unique insight and evaluation speed for medical devices that cannot be achieved in any other way. Eureka has attracted a distinguished Advisory Board from which our expert medical device panels are drawn: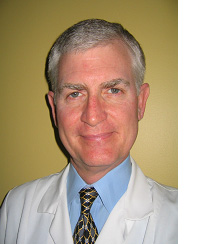 Michael E. Ruff, M.D. is a leading Orthopaedic Surgeon, Hospital Administrator, Medical Device Consultant and successful investor in new medical device technologies. Dr. Ruff specializes in hand and forearm surgery in Colombus, OH. He is currently chairman of the Department of Surgery at Riverside Methodist Hospital, Columbus, Ohio, an 800 bed tertiary referral medical center. Riverside Methodist Hospital is OhioHealth's flagship hospital with over 1200 physicians. Dr. Ruff operates a full time practice of hand surgery, upper extremity surgery and microsurgery, including free tissue transplantation.
Dr. Ruff is a diplomate of the American Board of Orthopedic Surgery and a Fellow at the American Academy of Orthopedic Surgeons and a member of the American Society of Surgery of the Hand. Dr. Ruff holds an academic appointment as clinical assistant professor of surgery at Ohio State University.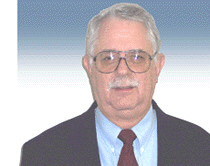 Mr. William A. Morton – President MDCI – the leading FDA consulting firm to medical device companies globally. Mr. Morton has over twenty five years of experience in the field of medical device research, development, and regulatory compliance. He served as Director of Regulatory Affairs and Clinical Studies for AVCO Medical Products. Mr. Morton is a member of the Regulatory Affairs Professionals Society (RAPS), where he serves as Chairman of the Regulatory Affairs Certification Board.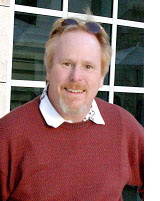 Mr. Ted Kucklick – VP at Cannuflow and leading medical device designer brings 20 years experience in the hands-on design and commercial development of medical devices, including RF ablation devices, microwave catheters for minimally invasive therapy, in-home diagnostics devices, surgical closure devices, battery-powered devices, disposables, and general surgery tools. Ted has been involved in the early-stage and development and productization of devices for companies such as Vidamed, Oratec, Neomend, Somnus, Curon, Starion Instruments, Sleep Solutions, RITA Medical and Boston Scientific.
Ted Kucklick is former Senior Designer for RITA Medical Systems and Advanced Closure Systems.