Expert Medical Device Review
Eureka Medical organizes expert panels drawing from world-class know-how in surgery, operating room practices, nursing, medical device design, health care delivery, marketing, medical supply, product development, medical device manufacturing, business issues and medical product regulatory issues to evaluate new medical product ideas at Invention Roadshows.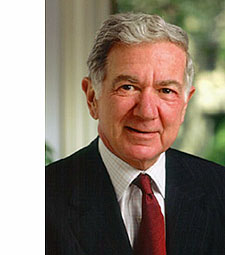 Generally, we rely on the creative genius of the medical inventors to identify the benefits that will be meaningful to patients, medical supply companies and healthcare providers. Medical Inventors are generally experts in their field and no one is better suited to identify what is important in the treatment setting.
Thought leaders on innovation, medical discovery and healthcare delivery making up our Board of Directors work closely with our management team at Eureka to carefully develop the medical invention evaluation criteria. We are looking for medical solutions that offer benefits like these:
· Medical innovation that reduce potential for preventable errors
· Medical equipment that improve safety and sterility
· Healthcare solutions that prevents Infection
· Medical solutions that improve clinical impact
· Surgical instruments enable Less invasive medical procedures
· Reduced recovery time (in days)
· Better utilization of Specialist's time
· Medical technology that provides labor savings
· Medical solutions that reduced time in operating room
· Medical products that reduce risk
· Straightforward regulatory issues
· Disruptive medical breakthroughs
· Sustaining medical technology
· Medical Solutions that control infection
· Medical products with improved patient convenience
· Lower cost treatment setting
· Home healthcare solutions
· Self Monitoring medical equipment with high quality and more frequency
· Medical products that offer a total solution approach
· Ready medical solutions that offer speed to market
· Sufficient market size to justify further development
· Fit with trends in healthcare and medical devices
· Product uniqueness/originality – patent readiness
· Rapid development opportunities with minimal research required
· Competitive advantages to existing healthcare offerings
Read about Eureka Medical's Advisory Board.
We are confident that the expert medical panel will be able to provide insight, encouragement and advice from an overall healthcare perspective that will help the medical inventor and identify the best products for commercialization with sponsoring medical device companies. Eureka is committed to the highest standards of professionalism, confidentiality and ethics in evaluating inventor submissions for new medical products. It is fundamental to our mission of identifying the best inventions that will create value and enhance life.
Sign up to present your invention at: Invention Review Registration
Jerome H. Grossman, MD is a founding board member of Eureka and will be chairing the review panel of expert medical device and healthcare opinion leaders. Dr. Grossman is Director, Harvard/Kennedy School Health Care Delivery Policy Program, Center for Business and Government, John F. Kennedy School of Government.
Dr. Grossman's principal activity is as Senior Fellow and the Director of the Health Care Delivery Project. At his new position at Harvard, he will be bringing his expertise in the health care system and information technology, and his experience in community services to develop innovations and reforms in the medical care delivery system.
He is Chairman Emeritus of New England Medical Center, where he served as Chairman and CEO from 1979 to 1995 and Professor of Medicine at Tufts University School of Medicine. Currently, he is an Adjunct Professor of Medicine at Tufts University School of Medicine and Honorary Physician at the Massachusetts General Hospital where he served full-time from 1966 to 1979. Grossman was a member of the founding team of several health care companies, including Meditech, a medical software company, as well as Tufts Associated Health Plan, Chartwell Home Therapies, and Transition Systems, Inc., a medical care information management company.
Named to the Institute of Medicine of the National Academy of Sciences in 1984, he has served as Chairman of four committees on issues concerning utilization management and guidelines. More recently he has served on the Committee for Quality of Health Care in America.
Dr. Grossman was the first IOM member to Chair a National Academy of Engineering Committee on the Impact of Academic Research on Industrial Performance, and is now serving as Co-chairman of the NAE/IOM Workshop on Engineering and Health Care Delivery Systems.
In 1999, he was appointed to the National Academies Council on Government-University-Industry Research Roundtable (GUIRR). Grossman also served as Scholar-in-Residence at the Institute in 1996. While at New England Medical Center, Dr. Grossman founded The Health Institute in 1988, whose work involves research and development programs and practical applications in the area of medical outcome, functional health status, the relationship of doctors and patients, and the relationship of the health status to other non-biologic factors in society-at-large, such as income and education.
He serves as a director/trustee of a number of organizations including: The Mayo Clinic Foundation, Penn Medicine (University of Pennsylvania Medical School and Health System), the Stryker Corporation, Landacorp, and the Committee for Economic Development. His past services include the Board of the Federal Reserve Bank of Boston from 1990 to 1997 serving as chairman from 1994 to 1997, Wellesley College and the Massachusetts Institute of Technology.
Sign up to present your invention at: Invention Review Registration