Join The Eureka Medical Inventor Network
Medical professionals share a passion for life and identifying breakthrough medical solutions to advance health care. Eureka is a resource for busy medical professionals and health care inventors.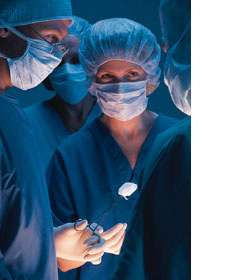 The Internet allows unique access and capability to rapidly connect thought leaders in medicine and share vital information on trends in health care, medical device markets, technology advances, problems to be solved, areas targeted for innovation, and the collective priorities of the leading companies operating in the space.
Email us at invent@eurekamed.com to join.
Benefits include:
· Quarterly emailing of MedInvent, Eureka's newsletter covering trends discussed above.
· Notification of Target Innovation Searches
· Regular Updates on Medical Invention Roadshow Venues and Calendar
· Networking Opportunities
In your email please provide:
Name
Contact Information
Brief summary of your professional background,
Education,
Area of focus or specialty
Distinguishing Achievements: Such as The Number of Patents,
Commercialized Inventions, etc.
This information allows us to target specific information that will be most useful to you in your area of specialization.
The health care system is compelled to identify and commercialize simple solutions quickly to lower costs, improve quality, control infection, reduce liability and eliminate preventable errors.
With the convergence of technology; innovative new breakthroughs in medical devices will play a critical role in solving the problems in health care and enhancing the human condition. Eureka's mission is to connect innovation-seeking companies with passionate medical inventors to develop world-class medical solutions.