The Meeting Place for Medical Inventors and
Innovation Seeking Companies
Eureka Medical is a resource for busy medical professionals and talented independent inventors with great ideas for medical devices and healthcare products, but limited time and resources to pursue them.
Eureka Medical offers services to both inventors and innovation-seeking companies. For medical inventors, we offer no-cost services to help refine and present medical product ideas to the best-matched medical supply companies. Visit Call for Ideas to learn more.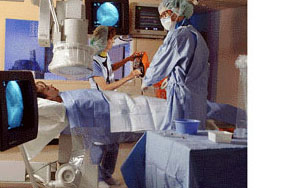 Innovation is the life-blood of the medical device and medical supply industry. The leading companies in the field generated over 30% of sales from new products introduced within the last three years. Yet maintaining this level of innovation is challenging for even the best medical device suppliers.
For corporations focused on healthcare innovation, we offer better access to a powerful source of medical invention: a motivated network sourced from the over five million independent, highly educated medical professionals and healthcare inventors. To learn more visit Corporate Services.
OPEN CALL TO MEDICAL PROFESSIONALS
Present your medical or healthcare product invention to a panel of medical device and healthcare experts. You will receive valuable advice and we will evaluate your idea for licensing and commercialization potential for our sponsor companies. There is no charge for our evaluation and development services.
Our panel of experts is chaired by Jerome H. Grossman, MD, Director of the Health Care Delivery Project, Harvard's Kennedy School and director/trustee of Mayo Clinic, Stryker Corporation, Penn Medicine and Eureka Medical, among others. Professor Clayton M. Christensen, the thought leader on innovation and business growth at Harvard Business School, Dr. Grossman and Eureka's management, have developed Eureka's evaluation criteria.
Our Invention Roadshow dates and locations are listed below. You also can participate by mail or phone.
Sign up to present your invention at Invention Roadshow Registration.
Invention Roadshow Schedule